When a project requires models with a high degree of anatomical accuracy, I use actual patient data from MRI, CT, or X-Ray scans to form the foundations of the object. Using software such as 3D Slicer or Osiris, I process the scan data to filter out the structure I am interested in (such as bone, vessels, or nerves). I can then import the data into ZBrush for refinement as the models produced typically have a stair-stepping effect caused by the scan. I may also need to add in missing portions of the model, such as thin bone that doesn't show on scans. When changing the models in any way, I use several textbook and published sources to ensure fidelity.
Software Used: ZBrush, 3D Slicer, Osiris, ImageJ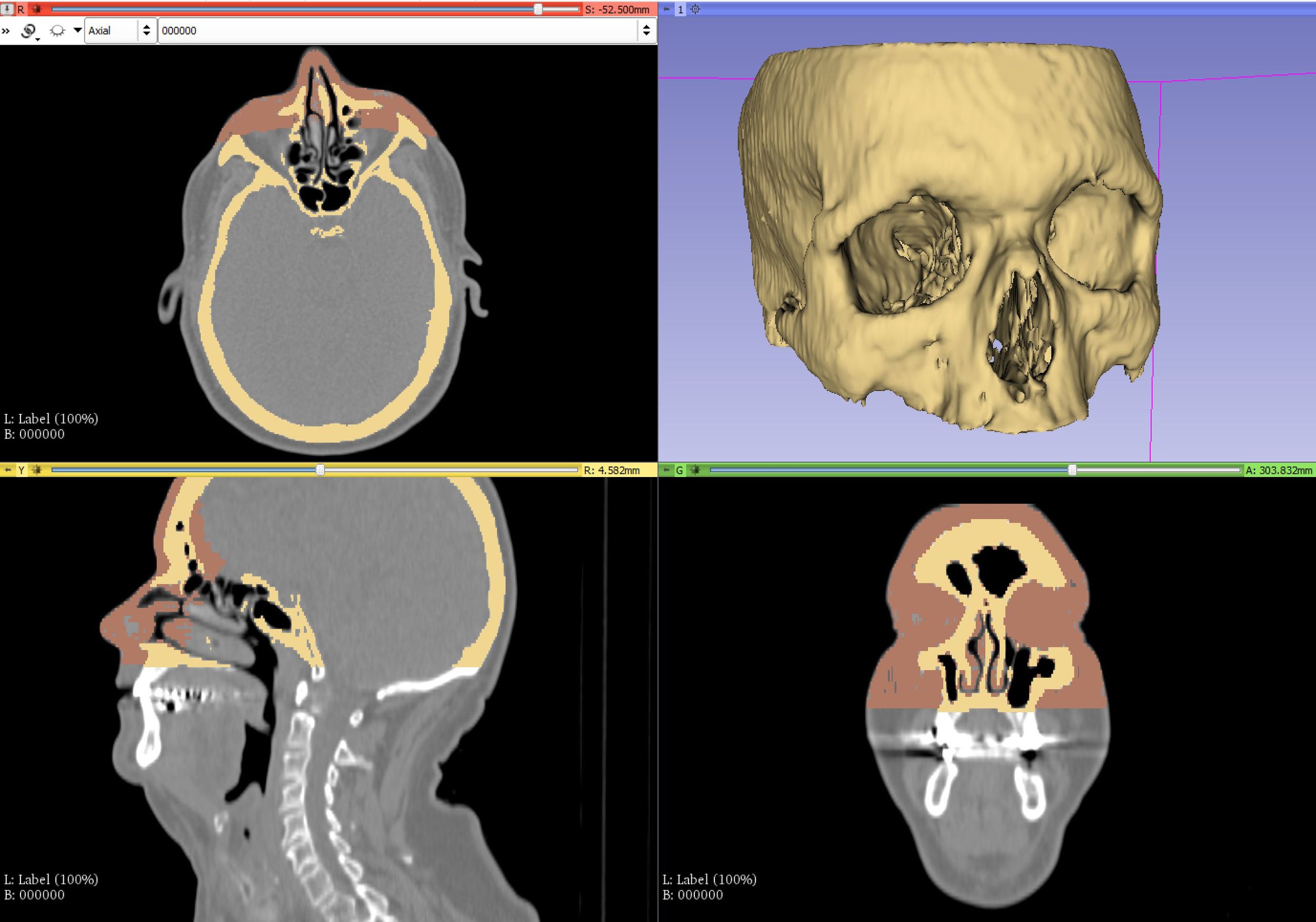 3D Slicer
Segmenting the data in 3D Slicer to create a model of a skull.
Raw Model
Model straight from 3D Slicer, note the holes in the model and stair-stepping on the forehead.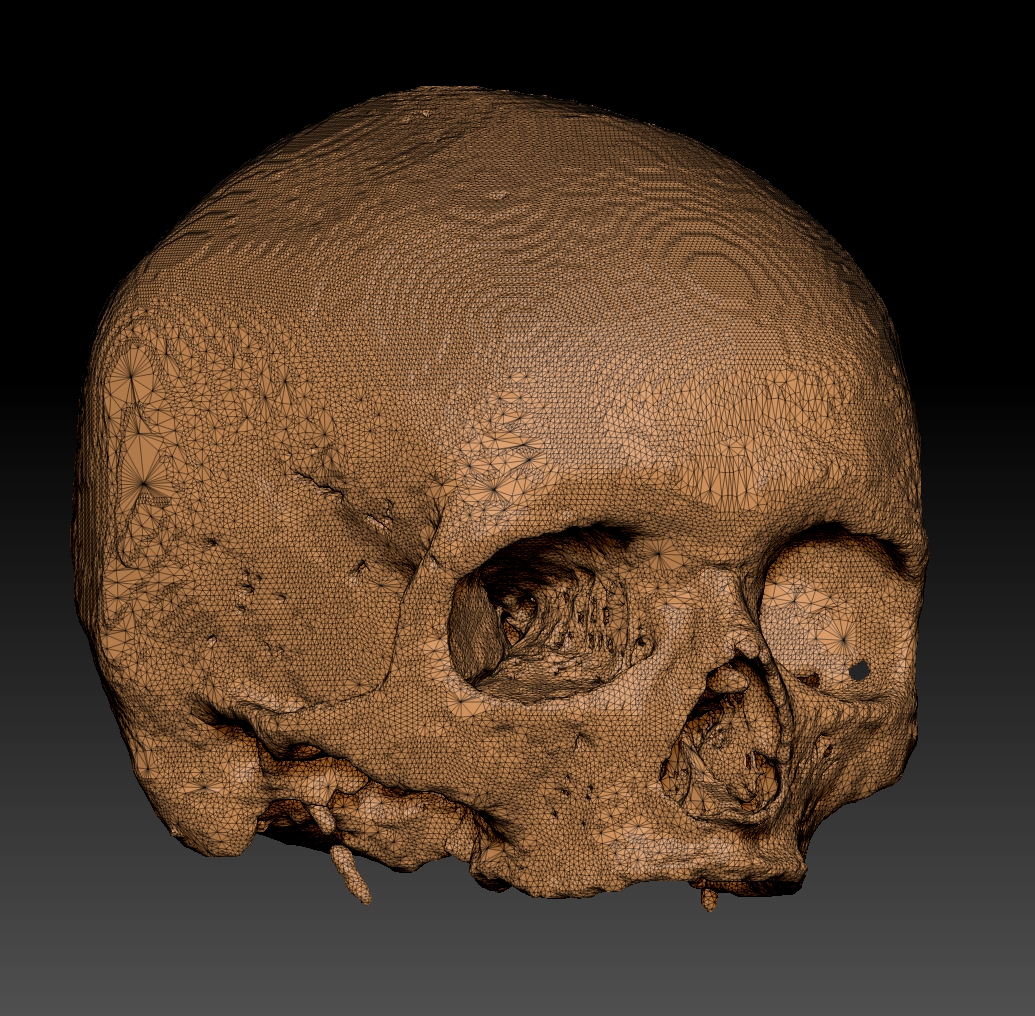 Raw Model Topology
Topology of the raw model, the large triangles and odd patterns would make this model difficult to work with.
Refined Model
Model after refinement in ZBrush to rebuilt thin bones and restore details like cranial sutures.
Refined Model Topology
Topology of the refined model, each polygon the same size to allow for smooth sculpting. Further retopologizing can be done to optimize polygon count.