Surgical Illustration of curettage of a right index proximal phalanx enchondroma (Ollier's disease). This project started as a traditional pen and ink but evolved to be fully 3D after I created a set of detailed maquettes in ZBrush.
Surgery was observed in the operating room, sketches and models generated from notes and photos taken during operation and textbook references.
Software Used: Pixologic ZBrush, Cinema4D, Adobe Illustrator
Line Drawing
Original line drawing laying out steps of the surgery and positioning of tools.
Surgical Tools
A collection of surgical tools modeled using ZBrush's hard surface capabilities.
Posing the Hand
I modeled the hand in a default anatomical pose with multiple subdivision levels to allow me to pose it and keep details.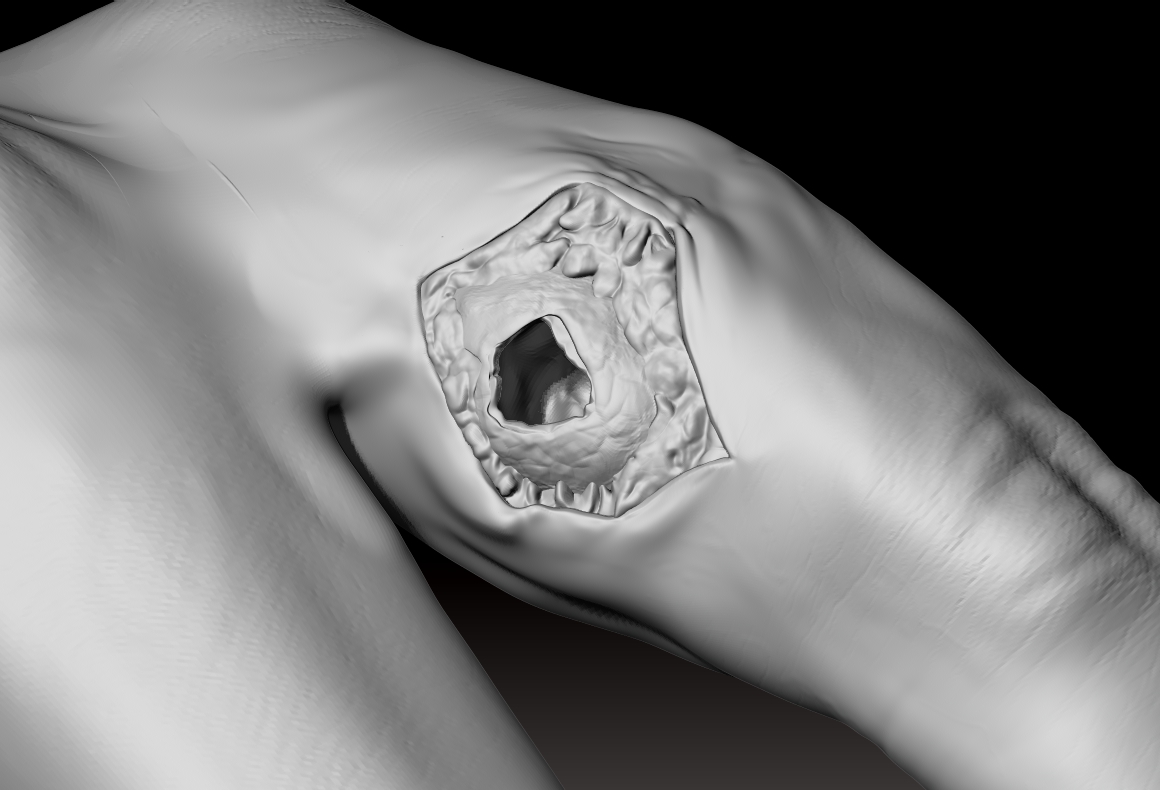 Modeling Tissues
An example of the layers of tissue I sculpted into the hand to simulate the surgical field.