Blephariceridae, or net-winged midges, are a family of flies that live near fast moving streams in which their larvae grow. These models are a continuation of my collaboration with friend and National Geographic Explorer, R. Isaí Madriz. The goal of this project is to create educational materials on entomology that the public will find engaging. We chose this family of flies for our expertise in their anatomy and their larvae's unique lifestyle. The immature flies spend their lives feeding on algae and diatoms in torrential waters, adhered to the surface of rocks using a row of suction cups on their belly. To show off their peculiar features I produced 3D models of two species, using references from my own previous 2D and direct observation under dissecting microscope. The models were then used to create animations, physical silicone models, and pieces in a board game. Currently, I am developing an augmented reality app which will depict them in their natural habitat and show off their anatomy.
Software Used: ZBrush, Ultimaker Cura
Blocking In
I used ZBrush's Zspheres to make a rough outline of the larval body.
Refining with references
By placing illustrations and photos in my work area I can ensure accuracy as I sculpt.
Designing a silicone mold
Using the completed model I designed a silicone mold, cutting the larval shape out of a cube to create a negative.
3D Printed Molds
The finished silicone molds, printed using an Ultimaker 3.
Silicone Model, Dorsal View
The finished silicone models. The material is tough but flexible, creating a realistic feel and mobility.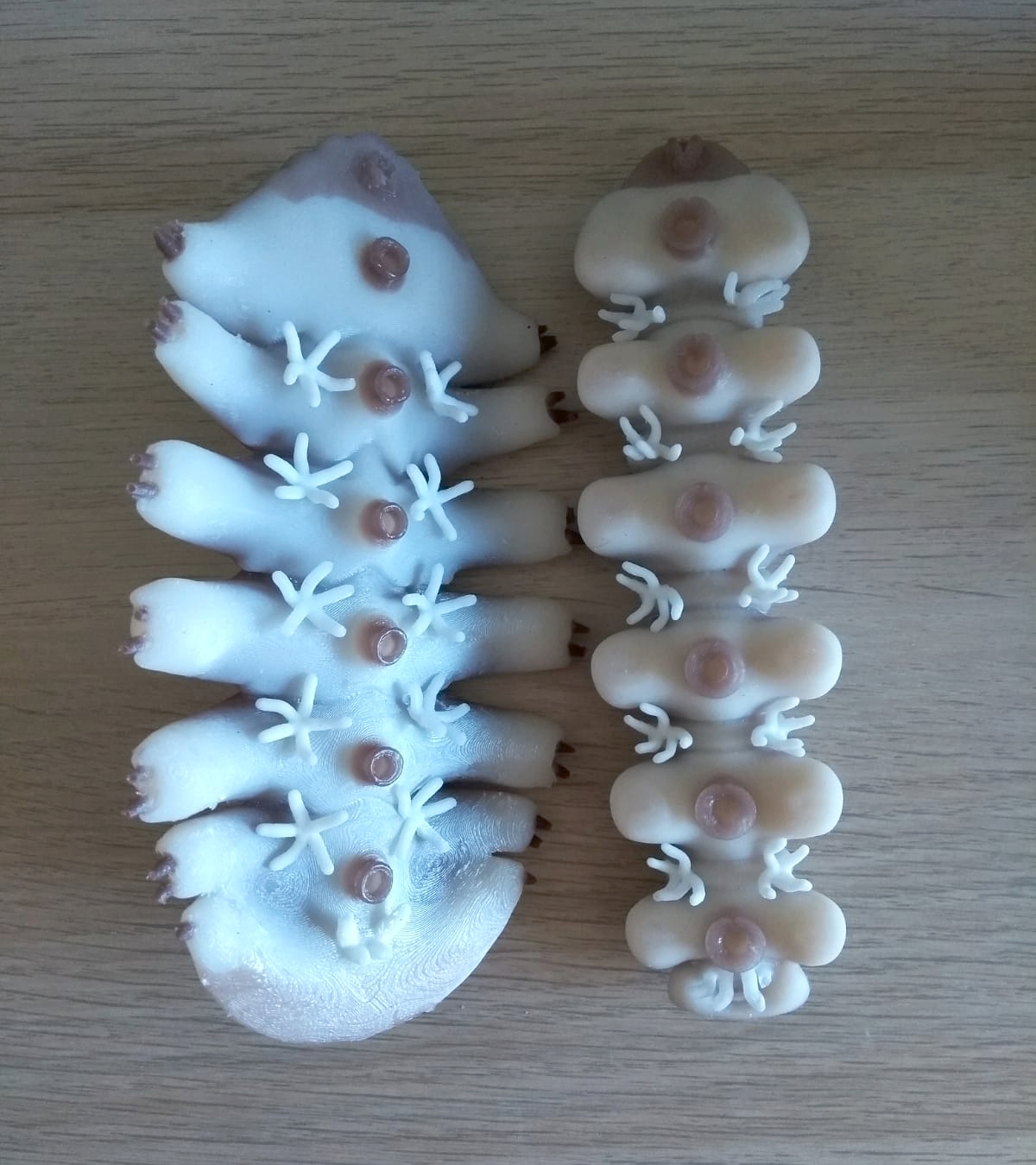 Silicone Mold, Ventral View
The underside of the silicone models, showing off the gills and suction cups.